How to Rank on Bing, My Thoughts on This SEO Algorithm
In this blog post, we run through how to rank on Bing, and yes I know that we've been doing a lot of SEO posts lately for a Finance related website, however this is not only because it is my second passion in life, but also because I am finding that Finance and SEO are heavily intertwined. They are both heavily dependent on analytics, and both require a high verbal IQ or interest, in that there is a lot of reading and writing involved on both of them, I'd guess that's why I have both interests. Anyhow, so the Bing Algorithm is very similar to the classic Google SEO Algorithm in a lot of ways, however also has some noteworthy differences in terms of how Bing decides which posts to rank.
Personally, on Inflation Hedging, I have been getting way higher rankings on Bing, consistently hitting the number one, two and three spot on posts that are relatively new, and I think I have an idea why – trying to rank for Bing specifically is often a losing game however, in that about 90%+ of my search traffic daily comes from Google, in comparison to the other Alt Search Engines that bring in traffic. And so, in this blog post, lets look at some of the factors that will have your blog ranking on Bing, while probably improving your Google rankings a little bit as well. Read on and subscribe to our blog for additional details and information.
Among some of the most popular Bing ranking factors that we'll be covering in this blog post include:
Why fresh content ranks better in Bing
The importance of long form content, 2,000 words+
The importance of a fast website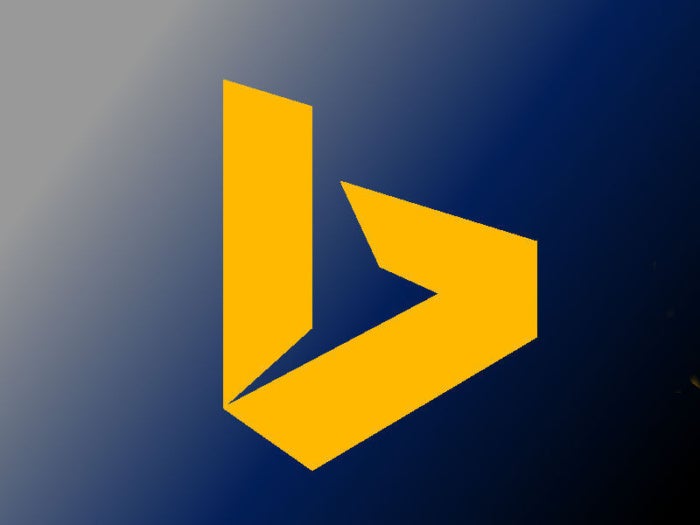 Page Load Time
Internal Linking Structure
Backlinks
Meta Tags (yes Bing Still uses these for Indexing)
Social carries more weight
Frequency of Posting
Regular post updates get Rankings Boosts
Bing Favorites Content Freshness, so regularly update old posts!
Overall Blog Relevancy
And much more, read on and subscribe to our blog for additional details and information.
How to Rank on Bing, My Top Ten Ranking Factors
So, in looking at the top ten ranking factors to rank on Bing, we come across the following:
Content Length – Obviously there are many more ranking factors than the ones listed in this paragraph, however I think these 10 do the algorithm justice as far as the main ones to follow. If you thought content length was important for Google, it is becoming more and more important for Bing as well, I would shoot for 1500 to 2,000 word blog posts only to make a true impression on the Bing SERPS.
Link Profile – Your backlink profile, is still, probably the most important, or perhaps the second most important ranking factor. It is entirely impossible to get quality rankings without at least something of a quality link profile, whether it is a few good links or a lot of good links, strive to always keep it clean, should you start building spammy backlinks you'll have issues on Bing just like on Google.
Content Quality – An argument could be made that this should be higher up on this list, however I think the first two more than make their case. Content quality, is by far one of the most powerful ranking factors for any search engine, build a blog with a few thousand quality, 2,000+ word blog posts on it in any niche (or niches) and you will have yourself a powerful and profit-generating affiliate website.
Website Speed – Speed is a crucial ranking factor on Google after the new algorithm update in May, and is becoming more and more so on Bing as well, hit up Google page speed insights for a full site speed profile, and get your page load time to below 5 seconds if possible.
Internal Linking Structure – A solid internal linking structure, quite easily brought about by a website silo architecture is something that every single search engine loves with a passion for how it tells them about your content structure. I currently have one on the website with about half of our content silo'd, but the real benefits come once everything is in a silo architecture so that you can have every post linked in some way to each other.
Freshness of Content – Keep the content you post fresh, always be posting and always be updating old content and you will find good rankings.
Keyword Competition – Obviously if you're aiming for high competition keywords, you will have something of a low chance of success of ranking. Shoot for long tail keywords with low competition however (typically found by low volume of monthly searches) and you will again find rankings.
Domain Age and Volume of Content – Yes time and numbers play a factor in a website, just like with anything else. As Bobby Axelrod says "hard to compete with numbers." The more content you have, and the longer your website has been up, the better off you will be, the Search Engines reward experience as a whole in terms of website age, and that's a sure thing factor.
Social Signals – These aren't necessarily mandatory, but they can assist your SEO strategy greatly as a whole (incidentally if done improperly they can hurt you as well.) A simple Twitter profile with a few thousand followers, or a half decent Facebook page can really work wonders if done correctly.
Frequency of Content Posting – Posting content frequently (I have started posting at least one post a day and traffic has been scaling like crazy! Blogging is all about perseverance and consistency!) can help any blog for two reasons, one, you get more point opportunities on the board, ie. more keywords in the SERPS. Secondly, it adds to your blogs overall freshness, which helps out a lot in any search engine.
Final Thoughts on How to Rank on Bing, And Why You Should Save This as a By-Product
So, the above ranking factors are for Bing, but do they sound familiar at all? Yes! They are very close to the Google Search Engine ranking factors, what I would not do when building these websites is try to rank better on Bing specifically by doing things like black hat practices, in that you may just knock yourself out of the Google engines in the process. Build your website as best you can in the most White Glove way possible, and be sure to always use best practices. Hope you enjoyed reading, be sure to subscribe to our blog for additional details and information.
Cheers!
*Inflation Hedging.com
Sources:
https://www.bankrate.com/banking/cds/cd-rates/
https://money.cnn.com/data/markets/
Disclaimer: The opinions and documentation contained within this article and on this blog are the sole property of inflationhedging.com and are not to be copyrighted or reproduced in any manner, else legal action within the rights of the United States legal code could be use to obtain recompense. All articles and blog posts are the sole opinions of the writers of the blog, and are not necessarily in line with what exactly will work for you, you should consult a CPA, Tax Professional, or Financial Professional to determine what exact financial needs are in line with your interests. Also, from time to time, certain links on this website will be used to generate affiliate commissions, in order to support the health and growth of our website, health and business.