My Speed Trader Review, My Opinion and Thoughts on the Day Trading Platform
It's heavily implied in the name, Speed Trader is the fastest and preferred financial software platform for Day Traders. I personally never pulled the trigger with Speed Trader, although I did get close during my day trading days and nights back in college almost a decade ago. And while I am somewhat out of the current loop with this software since I never used it, I will say that it looks to be one of the cheapest ways for you to trade a high volume of transactions, lightning fast and for a reasonable broker fee. For more information on my Speed Trader Review, subscribe to our blog for daily blog post content!
Other Broker Clearing Firms we will likely be covering on this site include:
Fidelity Investments
Etrade
Robin Hood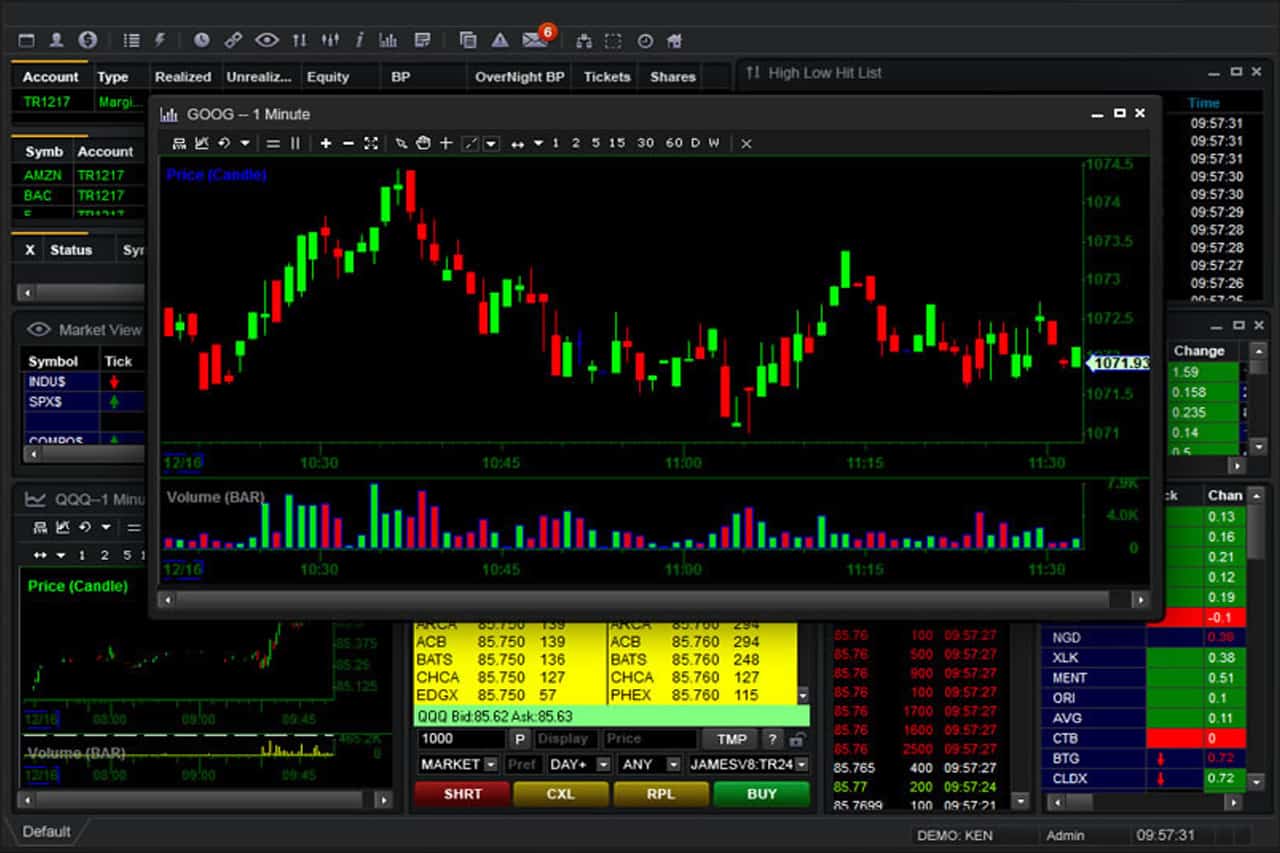 Speed Trader
Forex Exchanges
TD Ameritrade
Charles Schwab
Tasty Works
Interactive Brokers
First Trade
Suntrust
Suncoast
Ally Investments
Trade Station
And a host of other similar and related brokerage firm websites, read on or subscribe to our blog for additional details and information.
My Speed Trader Review – What Their Fees Look Like
Their fees are actually ridiculously low in comparison to other similar day trading platforms. And yes, while E-Trade and Fidelity may advertise as 0% commission>>trust me they are still being paid on these orders, just in the form of Mark Ups. Say Apple trades are $199.94 per share, they sell it to you for $200.00 per share and keep the profit. This skimming of cream off the top may seem like it doesn't make a huge dent, but over time this can really eat into your returns. With Speed Trader, the latest that I have seen on fees has been something in the range of like .006 cents per share, not too shabby, even if you're making a dozen trades a day.
How Much Does Speed Trader Cost?
At last I checked (don't quote me on this), we can safely assume that the charge for Speed Trader is somewhere in the range of like .006 cents per share. As stated in the former, even with dozens of trades per day being place, this hardly makes a dent in your trades at all, because the fees are really just that low.
Final Thoughts on My Overall Speed Trader Review, The End Opinion
So, if we're comparing Speed Trader vs Bloomberg, obviously the quality is just not there. However, in terms of fees, the price is definitely right for this low cost, specifically-made for Day Trading, trader platform. Speed Trader was the hot new platform back in 2011 when I was first learning about Day Trading, but they are still alive and kicking to this day. Subscribe and leave a review if you have ever used Speed Trader before. Till next time, you heard it first right here at Inflation Hedging.com.
Cheers!
*Inflation Hedging.com
Sources:
https://www.bankrate.com/banking/cds/cd-rates/
https://money.cnn.com/data/markets/
Disclaimer: The opinions and documentation contained within this article and on this blog are the sole property of inflationhedging.com and are not to be copyrighted or reproduced in any manner, else legal action within the rights of the United States legal code could be use to obtain recompense. All articles and blog posts are the sole opinions of the writers of the blog, and are not necessarily in line with what exactly will work for you, you should consult a CPA, Tax Professional, or Financial Professional to determine what exact financial needs are in line with your interests. Also, from time to time, certain links on this website will be used to generate affiliate commissions, in order to support the health and growth of our website, health and business.