How to Get Series 7 License Back After Being Out of the Business For More Than 2 Years?
In this blog post we look at How to Get Series 7 License Back After Being Out of the Business of Securities for more than two years. In a daunting task, you will likely need to take the Series 7 and the Series 66 exams again, I will walk you through what this likely looks like, however I also want to talk about leaving a door slightly open at some firms so that you can always come back to the Securities Business should you ever need to. Personally, I am about to make the jump from the securities business to the field of public accounting with a desire to go for my CPA license. I am about to have a BA in Accounting at the end of the year and I am pushing furiously to get my first job in Public Accounting, as I think that the CPA license will do me more good down the line whether I pivot back to Financial Planning or whether I stay in tax. And so without further ado, let's get you your Series 7 license back you Job hopper reading this article!
Other topics we will discuss on this blog include the following:
Finance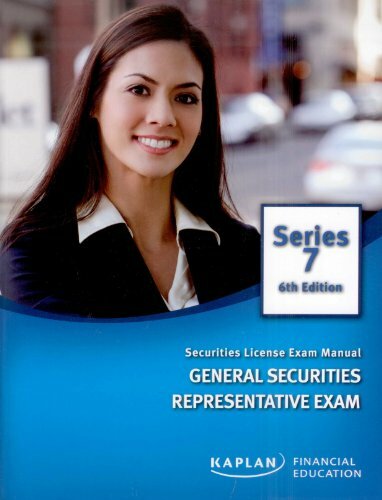 Wealth Advising
Youtube
Twitter
Blogging
WordPress
CPA Licensure
Financial Designations
Other Licenses
Good Chess Moves to Play in Business
And much more. Read on or subscribe to our blog for additional details and information.
Why Would Anyone Relinquish Their Series 7 License?
As someone who is about to do this within the next quarter, it is because I am leaving the securities business most likely. The field of Accounting is something that I have had my eye on for quite some time now, and I have finally got a shot to actually go and work towards my CPA license, I think it is definitely in my best interest to take this shot and to try and make that $100,000 per year income that I've been wanting, and to not only have the income, but also to have it be justified due to having an actual skillset. Wealth Management was a good taste of a real finance gig but I think I can likely go much further in Accounting, and so I am taking the plunge, fingers crossed!
Anyway, what I'm doing is typically the primary reason why someone would want to give up their Series 7, 66, or 9/10 licenses. Either they are leaving the industry due to retirement, either they want to try another field like Accounting, or internet, or art, or writing or film or whatever the heck else floats their boat and they just cannot do two things at once, or they just need to move on.
Whatever the case is, typically there is about a 2 year expiration period between when one leaves the business and is no longer associated with a member firm, and when their license will officially expire for good. This means if I stay in Accounting until January 2025, that my Series 7 license will essentially vanish. Obviously I can get it back, but I will need to take the Series 7 and Series 66 licenses again, and will need to find someone generous enough to give me a shot at Wealth Management once again.
Why I Am Likely About to Give Up My Series 7 License Voluntarily
As anyone's reason for doing this, it is because I want to move on and try a different career path. I think that I will find the Accounting, CPA and Tax Accounting route much more challenging over the long run, and that I can thrive and excel more there.
With this being said, in order to really give it a go, say 3-10 years or more in the field, then I need to pivot and go all in on it. I have two years to make the decision to come back to the field of Wealth Management if I so desire, without having to push to get my licenses back, and it may open up some compliance roles as well if this is the case (if my salary goes from like $60,000 to $100,000 I've got to say that I would probably think about it if I could move up that quickly).
The 2 Year Rule After Leaving the Industry
The 2 year rule after leaving the industry is that your licenses expire as soon as you have not been affiliated with a member firm for 2 years. So your UBS, Raymond James, Meryl Lynch, you need to be at one of these within 2 years after leaving, or some other FINRA member firm, or it is Hasan Chop for your licenses, they're done and gone and you will need to get them again. My plan is to essentially give it my best shot in Accounting and to wait like 5 years or so, and if it doesn't work I will try and sway someone to hire me once again and use my CPA license to get back in the game.
How to Keep a Foot In The Door to The Securities Business, Build a Cool Resume In Your Absence
Keep connections in the industry, that is the best way to do this successfully. For instance, if you are a CSA, build a good relationship with your Financial Advisor while you are working there, and keep their contact on your person. If you are an Advisor stay friendly with managers so you can always get hired again, and build up your client base and book of business so it is rock solid even if you should pivot. It's like Patrick Bet David says, if you can't find another job within 4 weeks it's because your social network is lacking!
Craft a Story And Have Good Experiences While You Are In a Different Business
A good story and good work experience from the field that you pivot to should work wonders in terms of getting you back in the game of Wealth Management if you need to. If you built and sold a company for $1,500,000 or if you worked a 6 figure job as a CPA, or if you got your income up to $250,000 or built your portfolio up to $500,000, or built your first real estate venture. If you have a story that is impressive that made you a lot of money, or if you have something worth talking about, that can add value to them as an employee, then surely they will welcome you back into the game with open arms.
How to Get Your Series 7 License Back After Being Out of the Business For More Than 2 Years!
And there you have it! What do you think about how to get your Series 7 license back after being out of the business for more than 2 years? Comment down below and let us know and remember to subscribe.
Cheers!
*Inflation Hedging.com
Sources:
https://www.bankrate.com/banking/cds/cd-rates/
https://money.cnn.com/data/markets/
Disclaimer: The opinions and documentation contained within this article and on this blog are the sole property of inflationhedging.com and are not to be copyrighted or reproduced in any manner, else legal action within the rights of the United States legal code could be use to obtain recompense. All articles and blog posts are the sole opinions of the writers of the blog, and are not necessarily in line with what exactly will work for you, you should consult a CPA, Tax Professional, or Financial Professional to determine what exact financial needs are in line with your interests. Also, from time to time, certain links on this website will be used to generate affiliate commissions, in order to support the health and growth of our website, health and business.