Anita Gibbs Suits, What Is Anita Gibbs Net Worth? The Plot of Gibbs in Suits and How Much Money She Makes
Anita Gibbs was probably one of my favorite background characters in the show Suits. The main reason for this is that as soon as her character arrived, stuff started to get real in the show Suits. We see Mike Ross on Trial, we see him fighting for his entry into the bar and Gibbs showing up to block it, and we see Mike and Harvey going up against what is most definitely their greatest foe yet. Gibbs is good looking, she is absolutely ruthless, she is inhuman, manipulative, Machiavellian as all heck, and she treats going to trial just like you would going to war. Yep, Gibbs is absolutely a force to be reckoned with, and while she may not have nearly as much money as Harvey or even Mike Ross does, I would give her a net worth of $1,000,000.00 in total and a salary of around $150,000 per year. She is as much a politician as she is a lawyer in this instance, and she is choosing power over money here, personally at that level I would probably take the money. Read on to learn more about Anita Gibbs and to see how much money she makes and what her awesome personality type is. Be sure to subscribe for additional details and information!
Other Suits characters we will cover on this website include: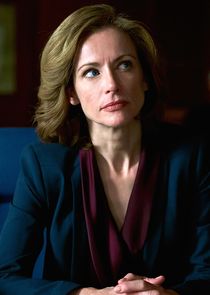 Anita Gibbs
Jonathan Sidwell
Charles Forstman
Harvey Specter
Saul Goodman
Daredevil (he is also a lawyer after all)
Mike Ross
Donna Paulsen
Rachel Zane
Robert Zane
Alex Williams
Samantha Wheeler
And a host of other Suits characters. Read on or subscribe to our blog for additional details and information.
Anita Gibbs Net Worth, How Much Money Does Anita Gibbs Have And What Does She Draw in Salary?
Let's look at the finances of Anita Gibbs. She is the United States Attorney for the Southern District of New York. SDNY US Attorney is the same position that Chuck Rhoades plays in Billions, so it has got to be likely the highest paid position of its caliber in the United States. Let's assume she makes $150,000 per year in total for her job, and that with investment income, interest, etc. that she averages around $175,000. A little light for her career level and for being in New York, but a very respectable salary nonetheless. Considering she rose up through the ranks in the State Department, where the pay is not historically that great, what we have here is someone with likely a net worth of $1,000,000.00 if she was smart with her finances. And I must say that she seems pretty smart. So my guess is a $175K salary, and a $1MM net worth.
Just to showboat a bit in comparing corporate law salaries, Harvey Specter likely makes $2,000,000 per year at this point, and has a net worth of say $30,000,000.00. Mike Ross probably pulls in $350,000 per year and has a net worth of over $500,000.00 and he's only like 33 years old. Boy is the private sector money where it's at here.
Anita Gibbs Personality Type, The Awesome Personality of Anita Gibbs the US Attorney in the Show Suits
In terms of personality profile, Gibbs actually has an interesting one. I would say that she is in the top 5% of disagreeable women in the world, and that she is more disagreeable than most men are. Let's look at the big 5 for her:
Openness – I would put her at 40th percentile here, and again this is fully the IQ correlation. Her creativity is extremely low and we don't see her being artsy at all. As a lawyer, she has chosen a very conservative and realistic career profession.
IQ – 135 – She is extremely smart. And while she does not have like Mike Ross encyclopedia intellect, she does absolutely make up for this by being much more ruthless than anyone that we have seen on the show.
Conscientiousness – 97th percentile, especially as a female. ALL she does is work. She does not appear to have a family etc. and she is super career oriented. She is staking everything on her career, and that's why this is so high.
Agreeableness – LOW here. Very low, she tried to stop Mike Ross from getting into the bar really just for the fight itself, as it did not benefit her career in the slightest. I would put her at the 15th percentile for agreeableness. She is very argumentative and likes a good fight. I can't imagine what being married to someone like this would be like, it would either be completely awesome or would be terrible.
Extroversion – 50th percentile – She does not seem super social and we rarely see her on a social call. While she does have people skills, these seem more deeply rooted in conscientiousness.
Final Thoughts on Anita Gibbs Suits, How Much Money Would Anita Gibbs Make in Real Life?
And there you have it! What do you think about my analysis of Anita Gibbs and what her personality type and net worth is? Leave a comment down below and let us know what you think, and be sure to read on or subscribe for more details and information on all things business and Suits!  More Suits blog posts to come!
Sources:
https://www.bankrate.com/banking/cds/cd-rates/
https://money.cnn.com/data/markets/
Disclaimer: The opinions and documentation contained within this article and on this blog are the sole property of inflationhedging.com and are not to be copyrighted or reproduced in any manner, else legal action within the rights of the United States legal code could be use to obtain recompense. All articles and blog posts are the sole opinions of the writers of the blog, and are not necessarily in line with what exactly will work for you, you should consult a CPA, Tax Professional, or Financial Professional to determine what exact financial needs are in line with your interests. Also, from time to time, certain links on this website will be used to generate affiliate commissions, in order to support the health and growth of our website, health and business.